Books by: Bill Morford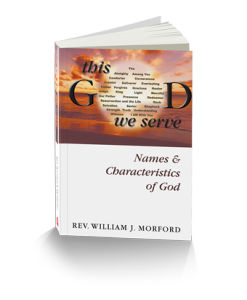 This God We Serve, by Wm. J. Morford, is as inspiring compilation of Names and Characteristics of God that provides as inexhaustible resource for anyone who desires to know more about our Loving Heavenly Father. Rev. Morford, noted theologian, biblical scholar and translator of the Greek New Testament, believes that God is the same yesterday, today and forever – and that the gifts of the Spirit should be just as powerful today as when Jesus walked the earth 2000 years ago.
This God We Serve is foundational for believers who go on with the Lord in seeking the fullness of the Spirit in a greater and ever-increasing measure. He has drawn from Jewish and biblical-historic sources, and from his other major contribution, The Power New Testament, 3rd Edition, that has ministered to thousands. This God We Serve introduces over 420 Names of God to complement The Power New Testament with its 1700 footnotes and expanded glossary.
217 pages, Soft Cover
ISBN: 978-0966452303
$15.99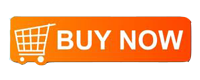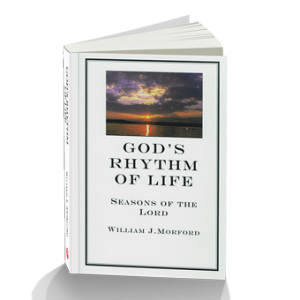 God's Rhythm of Life, by Wm. J. Morford, explains the Seasons of the Lord as given in Leviticus 23. The traditions of the Jewish people are described so we can see spiritual meanings in these Holy days. This book encourages churches to return to the Scriptures and to obey the Lord's commands to observe His Seasons. God's Rhythm of Life exhorts believers to seek Divine wisdom in following Scripture to celebrate the same Holy Days that Jesus celebrated.
134 pages, Soft Cover
ISBN: 978-0966452334
$12.99