Revealing Jewish Roots and Power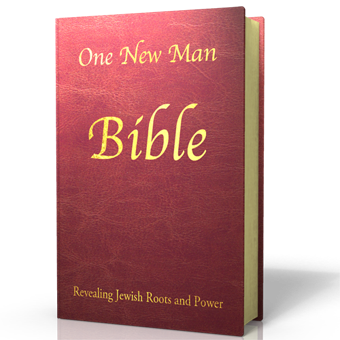 Hi, One New Man Bible fan!
Due to global supply chain issues (paper and printing, in this case), we do not currently have inventory of the One New Man Bible. We are working with printers in the United States and abroad to expedite our next printing.
For availability updates on the One New Man Bible

please add your name and email to the form

.

→
You will be the first to know when we will have Bibles ready for pre-order and because you are on our update list, your order will take priority.
Thanks and Blessings,
Steve Spillman, Publisher.
It's time for an English translation that stays true to the Bible's Hebrew Roots
Are you hungry for a better understanding of God's Word?

Do you want to know what the Bible really says?

Understand God's Word, as it was written.

Explore the Jewish Roots of Christianity.
"[Bill Morford] has uncovered things that will literally make your understanding of the scriptures go to a whole new level. He has recaptured the Jewish roots."