Esther is Mordecai's niece is a Myth because they are actually cousins.
Esther 2:5. Now in the Shushan palace there was a certain Jew, whose name was Mordecai, the son of Jair the son of Shimei the son of Kish, a Benjamite, 6. who had been carried away from Jerusalem with the captivity which had been carried away with Jeconiah king of Judah, whom Nebuchadnezzar the king of Babylon had carried away. 7. And he brought up Hadassah, that is Esther, his uncle's daughter, for she had neither father nor mother and the maid was pleasing and beautiful, whom Mordecai, when her father and mother were dead, took for his own daughter.
(editor's note) The widespread misconception that Mordecai was Esther's uncle originated in some ancient historical interpretations (e.g. Josephus) and has been perpetuated through popular traditions.
---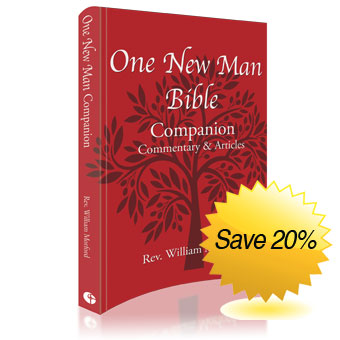 The One New Man Bible Companion, at 242 pages, with more than two-hundred indexed subjects including: the nature of God, covenant, the Hebrew and Greek languages, religious myths, biblical word meanings, teachings, Jewish roots, the Patriarchs, biblical weights and measures, Hebrew months, map of the united kingdom in the days of David and Solomon is the perfect partner to getting the most out of your One New Man Bible!