Revealing Jewish Roots and Power
Watch the video below to learn more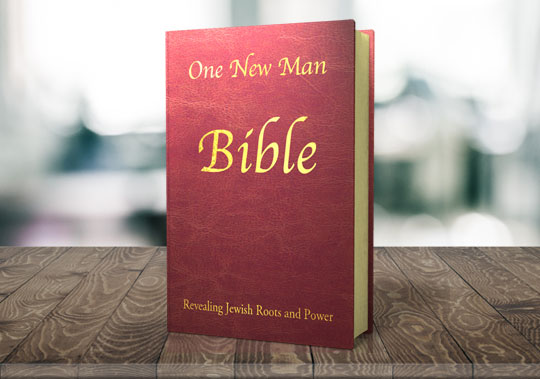 "

The One New Man Bible: get so much more from God's Word."
Are you hungry for a better understanding of God's Word?
Would you like to know what the Bible really says from its original language and intent? Do you wish you understood the meanings of Bible stories and Jesus' parables better?
Would you like to understand the Bible in the same way First Century believers understood it?
What can Christians learn from a Jewish understanding of Scripture and apply to our lives?
The Jewish Roots of Christianity come to life in The One New Man Bible!
Is the Bible we read today really the same in context of what it meant when its books were first written? What parts of the Bible have been added to, subtracted from, or even deliberately mistranslated through 1,700 years of Church history and religious tradition?
Don't fall into the trap of relying on religious tradition to tell you what the Bible says; discover the riches of God's Word for yourself!
As Christian believers, our relationship with God is based on our understanding and application of His Word. If the translation we're reading isn't accurate, then how can our understanding and application of His Word be accurate?
The One New Man Bible is an authentic English translation that captures the power available to every believer and a deeper understanding of our Christian faith in light of its Jewish roots.
William Morford, the translator and editor of the One New Man Bible, has been on a thirty-year journey as a Greek and Hebrew scholar to bring out the power and meaning of Scripture, as it was originally intended and understood in the books of the Old and New Testaments.
The One New Man Bible has sold more than 75,000 copies around the world
and has earned more than 300 Amazon 5 star reviews.
The One New Man Bible includes more than 4,000 footnotes, and the massive 170-page Glossary describes various first-century Jewish customs and explains the Hebrew meanings in Scripture.
How much richer could your Bible study be if you had a truer understanding of biblical culture in the time of Christ and the power and richness of the Hebrew and Greek languages?
Imagine discovering new truths in passages you've read over and over again. It's like seeing the Bible with new eyes!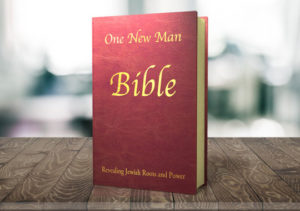 "[Bill Morford] has uncovered things that will literally make your understanding of the scriptures go to a whole new level. He has recaptured the Jewish roots."
The question I get asked most often is, "what is the best translation."  Well if you're looking for a Bible with a Jewish perspective, then this is the one!