The Power New Testament is a fresh translation of the Fourth Edition United Bible Society Greek Text, bringing out the power in the Greek language that is frequently overlooked in other English translations. The Power New Testament also translates commonly missed Hebrew idioms and explains Jewish customs, bringing a greater understanding of and appreciation for the Jewish roots of Christianity.
This new Fourth Edition includes an expanded glossary of more than one hundred pages and the text is presented in a new, more readable type and paragraph format.
Reverend William J. Morford is President of Shalom Ministries, Inc. He and his wife, Gwen, have been ordained in the prophetic by Christian International of Santa Rosa Beach, Florida. They travel, teaching on the Church's Jewish Roots and the prophetic.
Click here for a sample of The Power New Testament.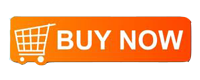 Power New Testament
"Truly I say to you that whoever would say to this mountain, 'You must immediately be removed and you must immediately be cast into the sea,' and would not doubt in his heart but would believe that what he is saying is happening, it shall be to him.  24. Because of this I say to you, you must continually pray for everything, then for whatever you are asking, believe that you have taken it, and it will be there for you." Mark 11:23-24
New International Version
"Truly I tell you, if anyone says to this mountain, 'Go, throw yourself into the sea,' and does not doubt in their heart but believes that what they say will happen, it will be done for them. 24 Therefore I tell you, whatever you ask for in prayer, believe that you have received it, and it will be yours." Mark 11: 23-24
King James Version
23 For verily I say unto you, That whosoever shall say unto this mountain, Be thou removed, and be thou cast into the sea; and shall not doubt in his heart, but shall believe that those things which he saith shall come to pass; he shall have whatsoever he saith.
24 Therefore I say unto you, What things soever ye desire, when ye pray, believe that ye receive them, and ye shall have them.
Endorsements
"A magnificent work! The only New Testament I've used since I got it." Sid Roth, Messianic Vision.
"A translation that everyone should have." Pastor Karl Strader, Carpenter's Home Church
"What the early translations gave to the first Church, The Power New Testament has given to the Third Millennial Church – a clear mandate that the gifts and empowerment of the Holy Spirit are necessary for the Church today." Bishop Bill Hamon, Christian International